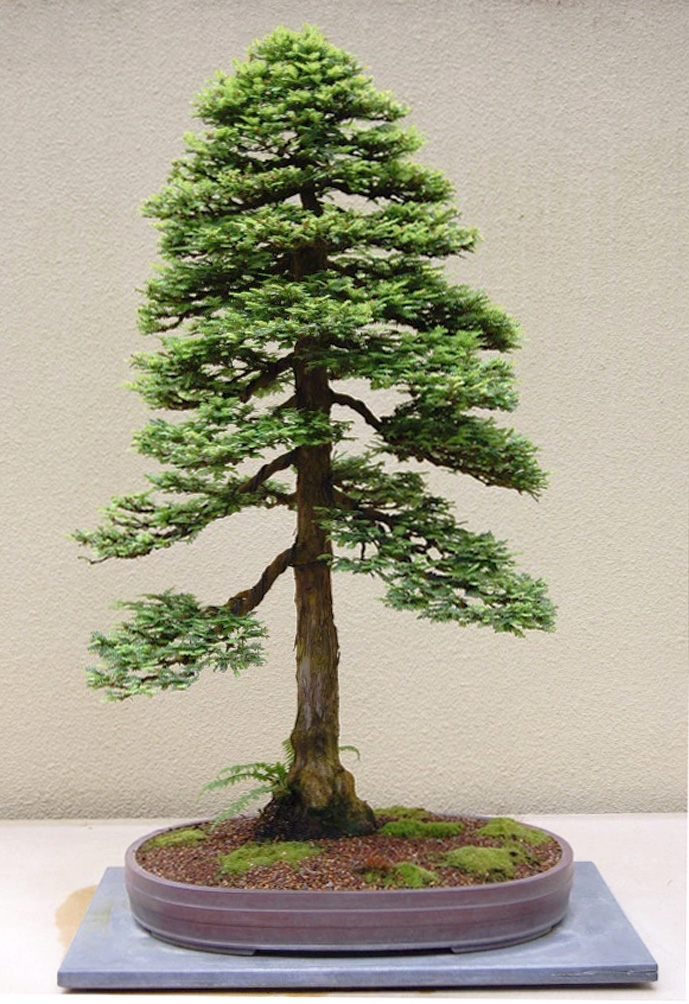 Welcome to Mendocino Coast Bonsai
We have been offering top quality collected material since 1995. Specializing in Redwoods, Sierra Junipers, Mendocino Pygmy Cypress and Live Oak. We typically have 600-800 collected trees in stock. In addition, we have an extensive selection of display slabs ranging from very small for shohin and accent plants, to large pieces up to 40 inches.
We also carry Sara Rayner and Victoria Chamberlain bonsai, accent and kusamono pots, along with a nice line of Chinese pots.
Thank you for visiting our website, and please let us know if you have any future questions, we are always just a phone call away.
Photo: Bob Shimon Coastal Redwood, Pacific Bonsai Museum, WA
Find us at a bonsai show near you.